Product Development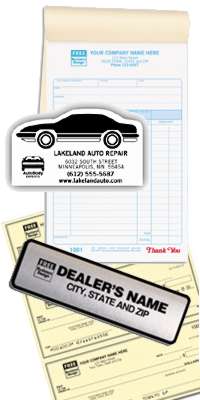 Throughout much of my NEBS career, I was involved in product development. Wether indirectly by altering existing production methods to meet a new products need, or directly in an active product development role, over the years I have personally helped to develope and implement well over 1,000 new product sku's.
In the early 80's, engineerings' role was to support manufacturing in process improvement and only ocationaly supported Marketing in new product development. This changed as the Marketing group grew in size and mission until the late 80's saw NEBS developing close to 800 new products each year! Myself and two other Engineers successfully handled this massive increase in workload without adding any staff. We developed CAD drawing systems and database storage, reduced the development time from 62 weeks to 38 weeks and supported over 38 marketing personel across 3 divisions.
However, there was nothing I enjoyed more than solving the manufacturing issues that came from an entirely new line of products. Weather it was introducing NEBS first Screen Printed products, or perfecting an environmentally safe method of Foil Imprinting, I was most often called in to solve the technical and manufacturing issues of an entirely new product or process. No product line represents these tasks more than the NEBS Mainstreet collection of imprinted holiday greeting cards.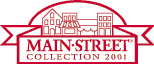 The Mainstreet Card Collection was a new project that was first proposed in 1989 by a new Marketing group from Dallas. It was extremely aggressive in its scope and timing so NEBS assembled an extensive team. To "make it work". We had 5 months to create a product line of over 100 new card products, highly embelished with embossing, foil stamping and other treatments, and fulfill over 20,000 orders within a 3 month production window. We had never done anything like this before and NEBS had no manufacturing facilities able to handle this load or perform this type of work.
As the sole Engineer on the project, I was directly responsible for:
Designing a manufacturing fulfillment system based on product designs and Marketing forecasts
Investigate test and recommend press and finishing equipment
Determine probable productivity and equipment loading projections
Create the Capital Expenditure Request for all equipment, facility modifications and training to meet the Marketing forecast
Present/justify these recommendations to Corporate Management.
Arrange for delivery, installation and training of all equipment and personnel
Create all product specification documents, Imprinting specifications and ensure that all fulfillment systems were ready to handle the new products.
Debug all fulfillment systems and provide support during the 3 month card season.
Provide follow-up evaluation of success/failure of the initiative.
The Capital equipment CER for the first year was in excess of $289,000. The product offering was so succesful it was greatly expanded and new systems were added to allow manufacturing in 3 plants across 2 countries with an additional $450,000 in capital equipment. By the 3rd and 4th years the new introductions were simply absorbed into the standard product development cycles and the Mainstreet line remains an enormous seller to this day.