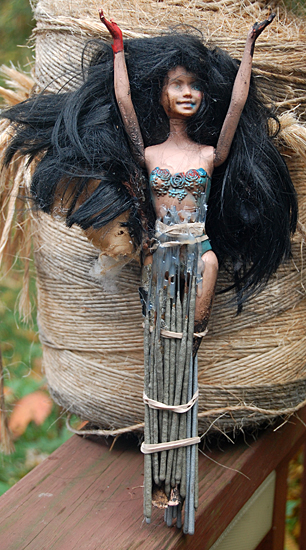 "Burn Unit Barbie" will end the season with a daring stunt that will highlight her stunning year of fiery death defying acts of bravery and/or stupidity!.
By strapping 20 sparklers to her body, "Burn Unit Barbie" plans to be fired from a canon, into the night sky. "It'll be pretty!" said "Burn Unit Barbie" in a recent interview. "The crowd will be able to see me the entire time I'm up AND on my way back down"
Although "Burn Unit Barbie" has survived several launches from the canon, as well as explosive rocket powered vehicle experiments, most experts do not expect her to survive this latest stunt. "At least the sparklers will help us find her body" said one doubtful expert. "I expect that she'll finally lose her head on this one! - Shes an idiot!"
Large crowds are expected for the event.