OOPS!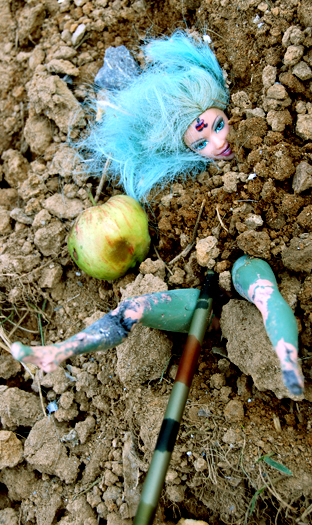 OK - So maybe it wasn't such a good idea to let a bunch of amateurs attempt to fling arrows at an apple perched on a pretty's head ... but ... you know .... it just seemed like such a good idea at the time!

"William Tell Barbie" bravely stood downrange with an apple balanced on her head and faced the hopeful contenders. Her last words to the crowd was "Psyche!"

"At least we found her head!" commented one "Crash Test Barbie" official, "Thats better than we usually do in these events"

We wonder if the real William Tell went through a couple of kids before finally getting it right?